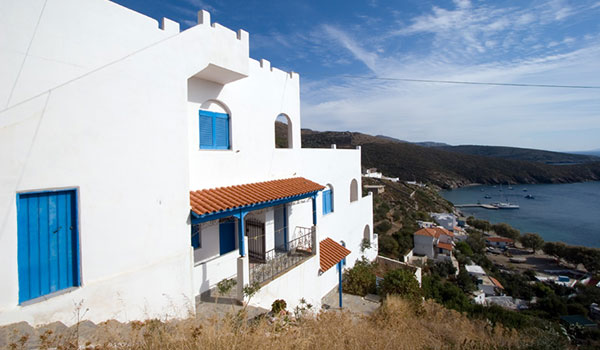 Welcome to Studio Rena on the beautiful island of Fourni.
STUDIO RENA is the ideal accommodation complex for those waiting to enjoy Fourni Island, one of the most beautifull places in Greece. Well situated at Kambi Bay, a beautiful place with clean beaches and the brightest sea water ever seen. We provide facilities that can satisfy the most demanding visitors. Let the friendly atmosphere and our family service enrich your holiday experience.
The sea is only a few metres away and the view is astonishing. Fourni's natural environment, the unlimited view over the sea and the sandy beach create a unique scene. From every spot you can also enjoy a view to the mountain, as well as the beautiful sunrise.